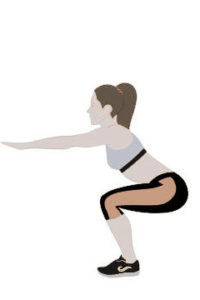 Art of Health Studio with Norma & Dan
with Dan Phillips & Norma Harris
Join Norma Harris and Dan Phillips on Zoom every weekday for a routine of brief body and mind exercises. You may come and go as it works for you and there is no registration.

Here's how it goes:
12:00 Dr. Bush's 4 Minute Exercise

12:05 Deep Breathing

12:10 Shamatha Yoga or Stretching

12:20 Peaceful Abiding Meditation

12:25 5 Minute Walk

12:30 All Done!
All practices are timed with some flexibility, and you can substitute movements of your personal preference for any that we are leading. Our purpose is to make a habit of these easy ways to establish and maintain health.

Also, please join us on the first Tuesday night of the month from 7:30-8:30PM ET / 6:30-7:30PM CT to go deeper and engage in discussion.

Optional donations support the Grant Park Meditation Center or the Birmingham Shambhala Center.

Norma and Dan are co-founders and coordinators of the Grant Park Meditation Center in Atlanta and members of the Birmingham Shambhala Center.

For more details, visit the Grant Park program page or email Norma Harris or Dan Phillips.