Community
There are no programs at this time
Curious about Membership? See our Membership page to find out what it means to be a member of Shambhala.
Who We Are
Our Birmingham Shambhala community is diverse – we are of all ages and backgrounds, we live in different neighborhoods, and we all bring meditation into our lives in different ways. Our Center serves as a place where we all connect around areas of interest: the arts, social action, environmental issues, Shambhala Buddhist teachings, living life more sanely and sharing sanity and kindness with others. Our Center is also a source of support and encouragement for everyone exploring the richness of meditation practice.
Our History
In September 1995, Chuck and Mary Whetsell moved to Birmingham from Lexington Kentucky. Chuck had been the director of the Lexington Shambhala Center from 1985 to 1995 and Mary had served as Comptroller there. They joined Janet Bronstein, who had originally joined the Shambhala community also in Lexington back in 1979, and had lived in Birmingham since 1984. The BSMC officially began the first Monday in December, 1997 when we first offered meditation instruction and practice at the Unitarian Church. The first Shambhala Training Level One was offered in Birmingham in February 1999. For several years we shared space with many generous groups, including the Unitarian Church, the Pilgrim Congregational (Blue Roof) church, Beloved Community church in Avondale, the Friends Meeting House, Oasis Women' Center and Girls Inc. in Crestwood. We moved into our current space at 714 37th Street south in October 2002.

Community Events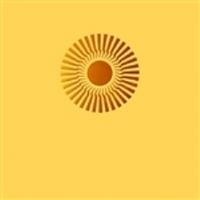 November 28th—July 16th (2022)
The Shambhala Sadhana is celebrated and practiced on or around the full moon as opportunities for us to meet, practice together, and have conversation around themes of basic goodness and wholesome society.  More instruction is now being included.
Continue »