The Birmingham Shambhala Center is open for almost all meditation sessions and meetings!  Our leadership will continue to monitor the COVID 19 situation and make adjustments as appropriate for everyone's wellbeing.  Even events which are in the Center will have a Zoom component (hybrid).
The Monday, Tuesday, and Thursday night meditation sessions begin at 7 pm and finish at 8 pm.  Thursday Compassion Practice follows meditation.  Wednesday Morning meditation is from 7:00 to 8:00 am.  As before we closed, newcomers will be offered abbreviated meditation instruction on Monday and Thursday.
If this is your first visit, please arrive at the Center or log in on Zoom five minutes early so we can introduce ourselves and provide some orientation.
The Zoom links for our recurring meditation and practice sessions are:
The following activities are cancelled until further notice:
Sunday Unplugged
Sunday afternoon Zen Group Meditation
In the Center, the COVID guidelines we will be following are:
Masks will be required.  People can use single or double masks.
Cushions will be spaced.  Consequently, not as many people can participate, but we don't expect large crowds at first and will adjust procedures as needed.
Ventilation will be enhanced: windows open, HVAC fan circulating constantly with new filters.
Hand sanitizer will be freely available.
Thorough cleaning of the center will take place weekly; touch up cleaning will be done as needed.
Participants will declare they have no COVID-19 symptoms or recent exposure.
Vaccination is highly desirable but not required.
May all beings be well!
The Birmingham Shambhala Center offers several supports for helping someone begin or reestablish a meditation practice. A simple way to begin is to attend any of our weeknight sitting meditation sessions. More →
New to Shambhala?
Shambhala is an international community of urban meditation and rural retreat centers founded by the Vidyadhara Chögyam Trungpa Rinpoche, continued by Sakyong Mipham Rinpoche, and now led by senior teachers and an Interim Board.
BSMC offers a rich array of weekly ongoing offerings free to the public. No prior meditation experience required to attend. Most programs offer meditation instruction upon request. All are welcome. More →
Becoming a member of BSMC is a statement about your personal inspiration, curiosity, and commitment to the path of awakening. Shambhala operates entirely through the care and contributions of its members. We depend upon More →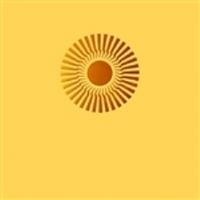 November 28th—July 16th (2022)
The Shambhala Sadhana is celebrated and practiced on or around the full moon as opportunities for us to meet, practice together, and have conversation around themes of basic goodness and wholesome society.  More instruction is now being included.
Continue »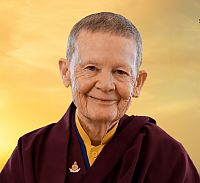 with Pema Chödron & Tim Olmsted
August 1st—October 24th
Pema Chödrön and Tim Olmsted explore meditative styles and how they correspond to the Buddhist teachings on the six realms of existence. Includes recorded talks with our own discussion.
Continue »