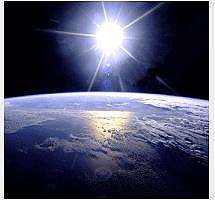 Winter Retreat Online
Tibetan New Year, also known as Losar, and in Shambhala celebrated as Shambhala Day, is celebrated on Friday, February 12, this year according to the Tibetan lunar calendar. We will enter the Year of the Iron Ox.

Traditionally, we have ended the old year and prepared for the new year with a meditation retreat, practicing with meditation, contemplation, and chants for ten days before the new year, plus a "neutral day" of no practice the day before Shambhala Day. The schedule has been three hours on the weeknights and full days on weekends, with people dropping in to practice as they could.

We are adapting this schedule for an online format. Thanks to all who completed the survey to help us plan! The plan is:
Begin Monday, February 2, and finish Wednesday, February 10.
Weekday schedule is 6 – 9 pm. Saturday and Sunday schedule is 3 – 6 pm.
The Monday, Tuesday, and Thursday weeknight periods will absorb the regular weeknight meditation sessions, not be separate events.
Each session will include sitting/moving meditation and conclude with chants which will be screenshared. The chants take about 30 minutes except on the last day when they last an hour.
We are also investigating including recorded talks from Shambhala Online specific to the season. It is not clear how long their talks are, and whether they are prerecorded so we can view them to suit our schedule. Our recent survey reflected that many people want these talks.
As always for the retreat, people can attend on a drop-in basis for meditation and the talks. There is no charge.
The Zoom link for the retreat is offered publicly but participants must be admitted by the host.