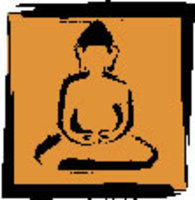 Thursday Evening Sitting Meditation - HYBRID
Join us on Thursday evenings from 7:00-8:30 pm. Meditation instruction is available. There are people available at all sittings to answer any questions about developing your practice. All are welcome to drop in or come regularly. There is no fee.
This practice is currently available both live in the Center and online. See the Center's webpage for COVID precautions. You may join us online by clicking on the Zoom link.
7 - 8 pm - sitting and walking meditation
8 - 8:30 pm - contemplative practice such as maitri, tonglen, or lojong slogan study/practice.