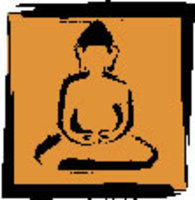 Thursday Evening Sitting Meditation - HYBRID
Offering a new format to now include meditation practice and discussion of the meditation experience. Specific topics for discussion will be suggested and the conversation will be a peer discussion for exploration of the topic, rather than a teaching. Practitioners of every level of experience with meditation are encouraged to participate.
This practice is currently available both live in the Center and online. You may join us online by clicking on the Zoom link.
7 - 7:30 pm - sitting meditation
7:30 - 8:00 pm - conversation exploring the meditation experience