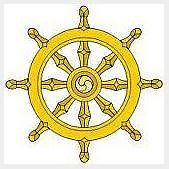 Buddhism 101 - Light Meal and Class
with Janet Bronstein
Join us at 6:00 pm on the fourth Wednesday of the month for a light meal (provided) followed at 7:00 by a class taught by Janet Bronstein and others on various topics in Buddhism.
This is a new addition to our programming based on the requests from the Community Survey - meeting your needs!
Suggested donation is $20. Please register each month you want to attend.
IF YOU WILL COME FOR THE LIGHT MEAL AT 6:00 PM, PLEASE LET US KNOW IN THE "COMMENTS" LINE OF THE REGISTRATION FORM.