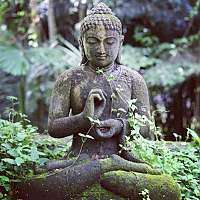 Southeast Regional Shambhala Weekend Retreat Level I - The Art of Being Human Held Online
with Shastri Will Ryken
The Shambhala Weekend Retreats are opportunities to deepen one's practice of meditation in a powerful environment that meets the needs of someone with a busy life. Level I: The Art of Being Human is the first in a series of five weekend retreats. These retreats are taken in sequence.
In Shambhala Weekend Retreat Level I: The Art of Being Human we glimpse unconditional goodness as the ground of our existence through the practice of meditation. As we open to ourselves with gentleness and appreciation, we begin to see our potential as genuine and compassionate human beings.
Every Shambhala Weekend Retreat Level includes thorough meditation instruction, periods of meditation practice, one-on-one meetings to clarify questions, talks by senior teachers, group discussions and a concluding reception.
This program is open to everyone. There are no prerequisites required.
About the Way of Shambhala:
The Way of Shambhala is open to people of all religious backgrounds or no religious background. It is recommended for new and experienced meditators, as well as those looking to enrich their personal spiritual path and social action in the world.
Over the course of a year, the Way of Shambhala introduces the entire Shambhala path. This series offers a glimpse of the Shambhala vision of enlightened society by emphasizing the ways in which meditation can impact our daily lives, and from there, how the sanity of meditation can expand to impact our community and our whole society.
The Way of Shambhala is composed of Shambhala Weekend Retreat Levels I-V, each followed by a five-week course, titled In Everyday Life series that expands upon what was offered in the weekend and brings the practice of meditation into everyday life.
Please click here for a full description and chart of the Way of Shambhala.
Please register on the St. Petersburg Shambhala Center website. For this regional program, income is shared among the Centers of the region proportionally based on participation.
Local participants will gather at the Center and participate as a group through Zoom. Contact Marion Buckley for further information.