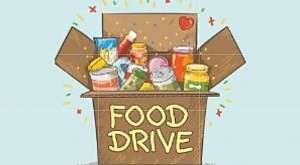 First Saturday Food, Pill Bottle, Book & #5 Plastics Drive
You can drop off donations outside the Center from 1 - 3 pm.
To provide ongoing support during COVID-19 to Greater Birmingham Ministries food bank, donations of nonperishable food and cleaning supplies accepted.
To provide support of Matthew 25, donations of clean pill and vitamin bottles accepted for developing nations pharmacies.
To provide support to Donaldson Correctional Facility, donations of paperback books and magazines.
To support community recycling, you can drop of #5 plastics which the city doesn't recycle.
This is a project of the Center's Community Engagement Committee.