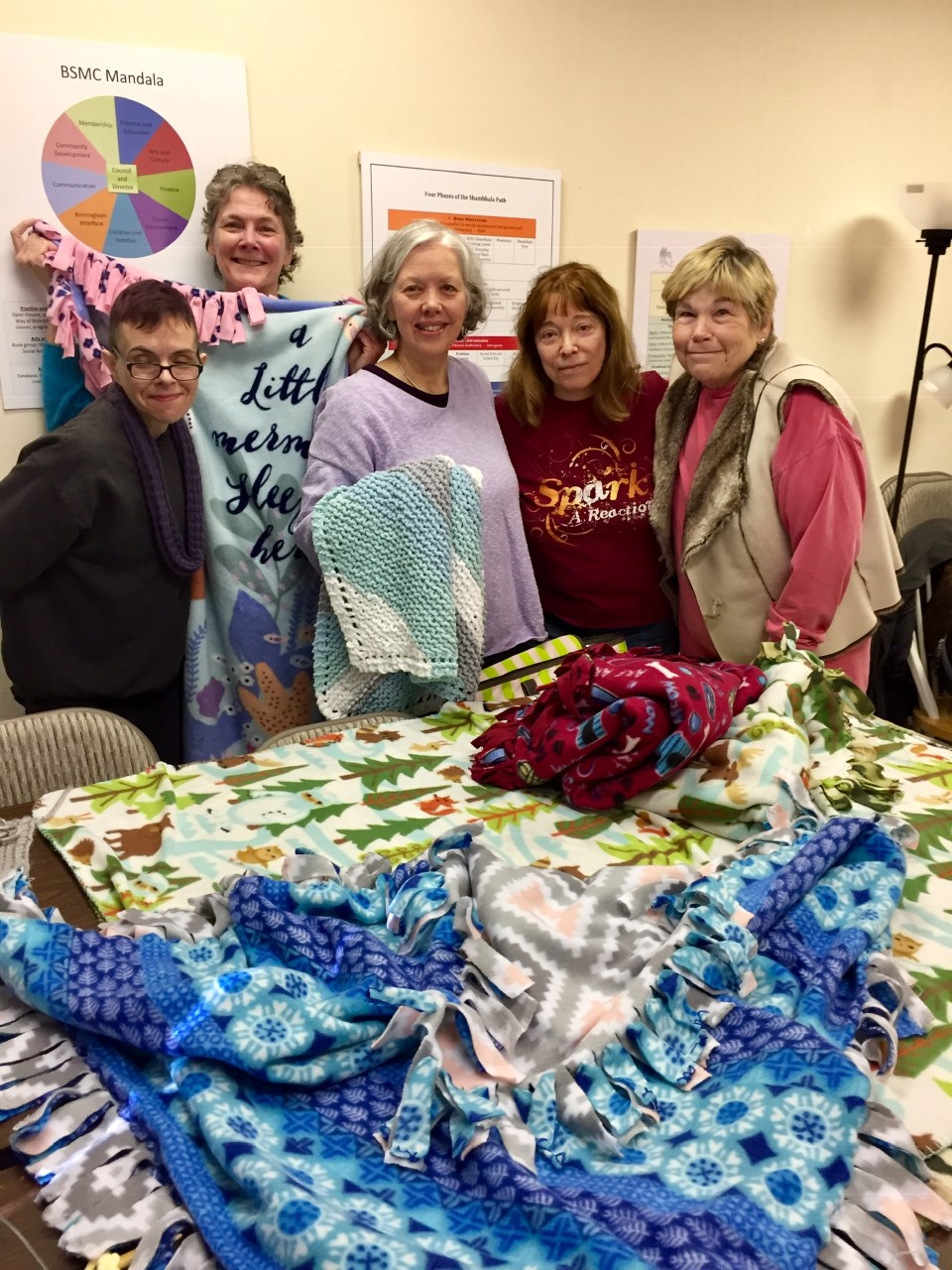 Blanketeers for ProjectLinus
This is a loosely knit (pun intended) group who enjoys knitting, corcheting, sewing, or otherwise constructing blankets to donate to the Linus Project. Receipients are children in trauma situations such as hospitalization, residing in shelters, or removed from families due to abuse or neglect.
Anyone is welcome to join in. Contact Kate Smith for more information.