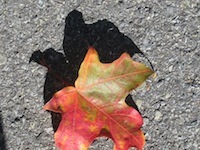 Fall Festival / Harvest of Peace / Halloween
Join BSMC in a Halloween Harvest of Peace and Fall Festival of Impermanence! :)
This year has brought many changes and uncertainties. It has taught us to perceive situations and rethink what is really important. In many cultures, the changing if the seasons are marked with community coming together and celebration. So let's keep up the tradition!

As a unique twist to the usual Harvest of Peace, we present an afternoon of multiple reasons to celebrate with our BSMC sangha!

Another twist to the proceedings is offering an online choice for the usual Harvest of Peace fundraising. The money collected at Harvest of Peace stays here in Birmingham and goes to support our sangha. With the COVID precautions, we have lost a sizable income form our walk-in and occasional donations. Please be generous and help us keep the doors open! (When we are allowed to open them :)
Reasons to Celebrate? Heck yeah!
Halloween (lots of protectors are truly Halloween models!)
Harvest of Peace (Autumn Equinox - it was a little while ago...)
Changing of Seasons - Welcoming Fall (Fall doesn't last long here so enjoy it while we have it!)
Day of the Dead (Coming up in the next few days)
Impermanence - Realizing that these times won't last... (Thank goodness!)
Daylight Saving Time (Impermanence too!)
Cool Stuff To Do!
Everyone will have their own parking space to decorate however you like (chalk provided but anything else you want to bring)
Paper and Sumi Ink to create your own artistic offering - individual pieces and one large community collaboration piece
Shrine Table to Acknowledge all the things of the day.... (Halloween objects, remembrances of fall, symbols or objects of impermanence - really anything you feel like bringing.) As new objects are brought and objects taken home, the shrine becomes a display of impermanence itself.
Bring your own choices of musical instruments or games, etc!
Pets welcome!
Things We Ask You to Do...
Park in the lower lot.
Bring snack foods/finger foods; BSMC can provide soda, tea, and water.
Keep social distancing in mind when together.
Have fun! Wear costumes if you like... Enjoy the Day!
What Else is Going On?
Various Haunted Houses, Ghost Tours and Walks downtown
Pepper Place Market (morning only)
Museum of Art
Day Hike at Ruffner; Fall Color Hike at Oak Mountain
Tailgating or After-party for Alabama, Auburn, or UAB