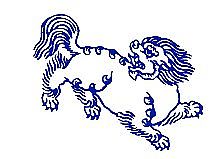 The Lion of Joy Session 4: Compassion in Action Part 1
This course is the second in the series of explorations of the Four Dignities of Shambhala: Tiger, Lion, Garuda, and Dragon. As meditation practice expands and we develop trust in basic goodness, we can begin to discover the confidence and personal energy to go forward on the journey. Joining gentleness with discipline leads to a sense of joy. The mahayana teachings on compassion can become the inspiration for a life of bravery and freedom from doubt.
We are offering this course in a slightly expanded format (relative to the JIEL class) intended to be more accessible to students. The "every other week" schedule allows for more time to soak in the teachings and contemplation practices in a less demanding time frame. The classes are revised to allow drop-in attendance for any or all of the classes. Please note, however, that full attendance of all sessions is both optimal for learning and enables the participant to have formal credit for the program as a prerequisite for future classes.
Fee per Individual class session is $20, but registration on the webpage for all six sessions can be had for a discounted $100.
The next sessions with links to their individual webpages for content description and single session ($20) registration button are:
August 19 – Compassion in Action, Part 1
A bodhisattva is one who aspires to and enters the Mahayana path. The primary study and practice for continuing on the path is the Six Paramitas, the development of virtue from a ground of emptiness. This class explores the first two paramitas, generosity and discipline, looks at how we might apply these in our lives, and introduces the contemplation of the third of the Four Immeasurables, sympathetic joy.
September 1 – Compassion in Action, Part 2
September 15 – The Joy of Discipline
Generosity Policy applies: The Birmingham Shambhala Center does not wish restricted finances ever to interfere with one's ability to receive the teachings.
If paying the full price presents an obstacle to your participation, please use the "Pay what you can" option for registering, filling in the box with the price you are paying. You can pay online with PayPal or a credit/debit card, or pay the amount at the door.
If you need to arrange a payment plan, please make arrangements prior to the programby contacting Nick Buckner at [email protected]
For those who can offer more than the program price, we have a "patron price".Your generosity in offering the patron price helps cover the costs for others who are not able to pay the full price.