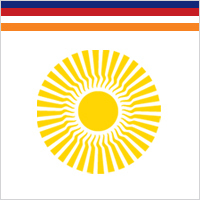 The Art of Being Human - Shambhala Training Level I (Huntsville)
with Shastri Janet Bronstein
LIVING AS IF EACH MOMENT WERE FRESH AND NEW, renouncing warfare with self and other, feeling the strength of one's being, the tenderness of one's heart – these are some of the hallmarks of being human. In The Art of Being Human, we seek to touch the bedrock that lies underneath our accumulated conditioning.

Through the practice of meditation, we glimpse unconditional goodness as the ground of our existence. Opening to ourselves with gentleness and appreciation, we begin to see our potential as genuine and compassionate human beings.
New meditators are welcome. The program will consist of meditation instruction and practice, talks by the director, discussion groups and individual interviews.
This program is the first in the Shambhala Training series and is open to all. It is a prerequisite for Shambhala Level II.
For more information, contact Bill Elliott.
Generosity Policy applies: The Birmingham Shambhala Center does not wish restricted finances ever to interfere with one's ability to receive the teachings. If you need to arrange a payment plan or negotiate a reduced tuition, please make arrangements prior to the program by contacting Nick Buckner [email protected] Alternatively, select the "Pay what you can" option and register and pay online.

For those who can offer more than the program price, we have a "patron price". Your generosity in offering the patron price helps cover the costs for others who are not able to pay the full price.
It can be beneficial for people to repeat classes they have taken in the past. To encourage and support this, we set the registration fee for "repeaters" at 50% of the Standard Price. For this class, the repeater price is $62.50 payable at the door.