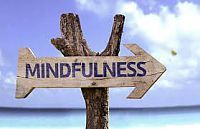 Mindful Monday Community Conversations - Mindfulness and the Environment: Clean Air
with Kirsten Bryant
Mindfulness means paying attention to the details of what we are doing, in contrast to doing things in a habitual and distracted way. Being mindful implies having awareness about how our actions unfold in the world and about how, unless we pay attention, we can be influenced by unspoken assumptions, wishful thinking, and concepts that we actually don't believe. In Shambhala, mindfulness is coupled with kindness and appreciation for humanity's inherent wisdom and compassion. Mindfulness is a tool for cutting through confusion so that our basic goodness can fully blossom.
In this series, on the third Monday of each month, we will practice meditation 7:00-7:30 PM, and engage in a conversation about mindfulness applied to different areas of our life and society, from 7:30-8:30. Each session will have a facilitator, but is meant as a time for us to share and contemplate the theme together.
Monday, January 20 - Mindfulness and the Environment: Clean Air

Gasp, a Birmingham-based nonprofit, believes everyone deserves clean and healthy air, regardless of their zip code. Poor air quality can impact our health, especially the most vulnerable among us. In this talk, led by Kirsten Bryant, Outreach Director for Gasp, we will learn about and discuss what is in the air we breathe, obstacles to cleaning it up, and how we can get involved to help in the effort.
Learn more about Gasp at gaspgroup.org.