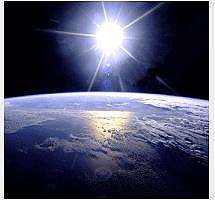 Winter Retreat
The annual Winter Retreat is a time of preparation for the Tibetan New Year, which begins on Shambhala Day, February 24, the Year of the Iron Mouse. At one level, the retreat is an opportunity for extended practice fit into the schedule of your daily life. At a deeper level, the retreat is a time of contemplating the past year, engaging in practices to purify the karma of the past year - both individual and societal - in preparation for a shift to another year. It traditionally is held for ten days, beginning the eleventh day before Shambhala Day. The day between the retreat and Shambhala Day is Neutral Day, a day of resting and cleaning out, further preparing for the New Year.
The theme of this year's retreat is Kindness. Interactions between people appears to be increasingly contentious, angry, insulting, and marked by divisiveness. In many situations, there's a strong "I/us" versus "them" flavor. We want to emphasize and promote an alternative atmosphere of kindness in our relationships. There will be a brief contemplation of various images or aspects of kindness in each session of the retreat.
The schedule for the retreat is from 6 pm to 9 pm on Monday through Thursday, and from 9 am to 6 pm on Saturday and Sunday. On Fridays, to accommodate the Refuge Recovery group, we will begin at 7 pm. People may come as go as their schedule and exertion permit, although there are a few hardy individuals who aspire to practice the whole time!
The meditation schedule is the typical sitting and walking alternation. A teaching, reading or contemplation will be included in each session. Each session finishes with the Shambhala closing chants which include repeetitions of the additional chant, Pacifying the Turmoil of the Mamos, for this season of the year. On the weekends, the morning begins with the Shambhala opening chants, including the Heart Sutra. If you're not familiar with the chants, this is a good opportunity to learn something about them.
On Saturdays and Sundays, there will be a contemplative lunch consisting of soup/entree, salad, and bread. This practice helps maintain the meditative container of the retreat.